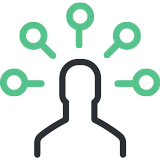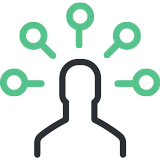 FREQUENTLY ASKED QUESTIONS
Do you have any questions?
Please read questions below and if you can not find your answer, please send us your question, we will answer you as soon as possible.
How Do I Register?
on home page, select your appropriate category and click join or sign in to register
you will get an email from [email protected] asking you to complete your registration. please ensure you complete your registration process
system immediately creates your personalized dashboard
How Do I Activate My Account?
you will get an email from [email protected] asking you to start your development by first taking an assessment to discover your development needs. assessments will focus on your core skills, supervisory skills, management and leadership skills.
How Does the Assessment Work?
click on link and take competency assessment to know your skills strengths and needs
system generates your competency reports: your strengths and needs
system matches your needs to e-learning courses and provides you a match report
How Does the Training Work?
you will get an email from [email protected] asking you to continue your development by taking the reporting e-learning or attending a tdi global's face-to-face training program. (to get to tdi, send email: [email protected])
take e-learning courses or attend the face-to-face course organized by tdi global limited
your my3d profile is updated with your completed courses. you can also go to your dashboard and add the course
check your my3d dashboard to see your updated completed courses
How Does the Job Application Work?
system automatically searches advertised jobs that match your skills set and lists them on your dashboard – now you can continue to progress in your career and life
from time to time you will get email from [email protected] reminding you of any outstanding course or next set of courses you need to continue to progress in your career
Ask Us ...
Have questions ?