Entrepreneurship is viewed as change, generally entailing risk beyond what is normally encountered in starting a business, which may include other values than simply economic ones.
It is also the process of designing, launching and running a new business, which is often similar to a small business, or as the "capacity and willingness to develop, organize and manage a business venture along with any of its risks to make a profit.
Start Now! This is a high valued programme.
---
Enroll to start learning now!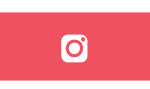 About
Application Process
Eligibility Criteria
Feedback
View All My3D Programs
About
DBN Entrepreneurial Programme
Capacity building is a core mandate of the Development Bank of Nigeria, and they are committed to building the Capacity of the Nigerian MSMEs to enable them formalize, grow and become more bankable to get easy access to available credit.
This year, we would be deploying the DBN Learning Management System (LMS)- a free learning portal with carefully curated self-paced courses.
The portal is open to all Nigerian MSMEs who are interested in acquiring the right knowledge needed to succeed in doing business in Nigeria.
In addition, DBN will be selecting the best 200 businesses to attend a face-to-face training in Lagos and Abuja. This physical session would be an opportunity for businesses to practically apply important principles to their various businesses, discuss and receive business support in specific areas of need.

All businesses will be eligible to pitch their business value proposition and 14 businesses will be selected to receive grant funding.
Application Process
Eligibility Criteria
Feedback
View All My3D Programs