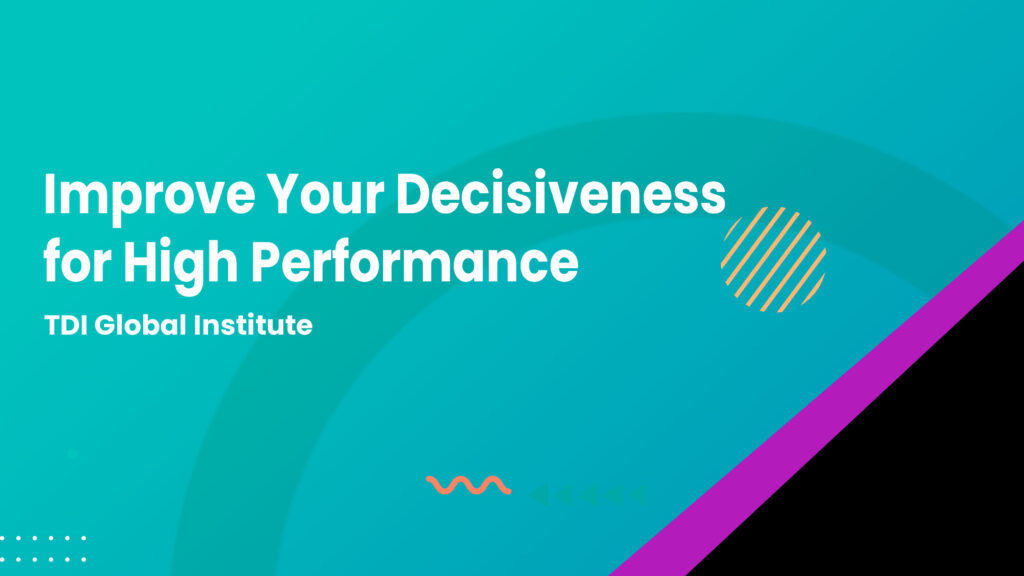 This course empowers you with strategies to enhance your decisiveness, skills in making timely decisions with positive outcomes and be that individual that peers respect for being confident & in control of situations. 

Start Now! This is a high valued course.
---
Enroll to start learning now!
About
What you'll learn
Instructor
FAQS
View All My3D Programs
About
About this course
As a professional, you are involved daily in making decisions both in your career and private life. Moreover, with an increased focus on self-responsibility, most organizations expect their employees to be decisive.
Consequently, decisiveness is a key characteristic important for professionals in leadership positions and beyond who are constantly being exposed to myriads of information, which makes decision-making a little more difficult.
Learners would gain insights into knowing when to take action, ways to be decisive, trusting their instincts, and taking responsibility for their decisions.
Course Outline:
Part 1
What is Decisiveness?

Categories of Decisiveness

Importance of Being Decisive
Part 2
Ways you make Decisions as a Leader

How to Improve Your Decisiveness

Decision Making Scenarios
What you'll learn
Instructor
FAQS
View All My3D Programs